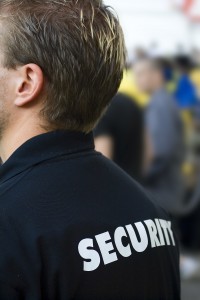 If you are new to the private security industry, an unarmed training might be perfect. Most security companies ask new security guards to obtain an unarmed security guard license. Obtaining that license allows officers to work at my most posts. This is the fastest and least expensive way to obtain a security guard license in Utah and does not require that you own or be able to operate a handgun.
Our unarmed security guard training is in full compliance with PACSCO and DOPL standards. Class content includes:
Role of Private Security
Legal Aspects
Patrol and Observation
Incident Response
Security Resources: Surveillance operation and documentation
Customer Service Issues: Working with and addressing the public
First Aid Overview
The cost of the class is %INSERT COST%. Please consider class dates on the right or contact us to schedule a private class.
State Requirements for Applicants include but may not be limited to:
Be at least 18 years old
Valid Social Security number
Driver's License
Finger print cards (2) or electronic fingerprinting is accepted
Certificate of completion of 24-hours of classroom training with a score of at least 80%
Mentally competent
Have good moral character
No drug or alcohol use or dependence
Must successfully pass a drug test
No felony convictions
No disabilities that would prevent performance of duty
Submit to criminal background check